I recently purchased a new
FuzziBunz
diaper during the
Diaper Junction
(aff link)
black Friday sale. I purchased some FuzziBunz last March when I started cloth diapering and for a pocket diaper I really like them (see results of my FuzziBunz Diaper Trial). Imagine my surprise when my new diaper came upon trying it on my daughter I realized that it is HUGE!!!
I scoured the Internet and even contacted FuzziBunz customer service to see why my diapers were so different. I was unable to find any type of comparison, so what is a blogger to do except make my own!
For my girls I have the original One Size Elites (2012) and now a new Elite (2013), but I have a good friend who exclusively uses FuzziBunz so I was able to borrow one of the original One Size Diapers from her that she purchased in 2011.

*Elastic let out to make comparable
The Measurements:
I let the elastic out of each diaper and removed any inserts so that I could get as good of measurements as possible to be able to compare them
Original One Size:
Wing width: 16.75 inches
Length: 14 inches
Crotch width (at narrowest point): 5.25 inches
Front width: 8 inches
One Size Elite:
Wing width: 16.75 inches
Length: 14 inches
Crotch width (at narrowest point): 4.75 inches
Front width: 7 inches
New One Size Elite:
Wing width: 18.75 inches
Length: 16 inches
Crotch width (at narrowest point): 6.25 inches
Front width: 8.25 inches
Based on my measurements the most significant differences are the additional 2 inches in the wings and the additional 2 inches in length. This is definitely contributing to the look of extra material in the bum. Laying them side by side the differences aren't as noticeable but laying them on top of each other really shows the differences.
The Fit:
I loved the fit of the Old Elites because I love a really trim diaper and because my girls are relatively skinny (my 2 year old has always been in the 1-2 percentile and my 9 month old is in the 18th percentile). The new diaper has a little too much excess material for me that just seems unnecessary and I would be concerned how this will fit a newborn (my sister is due with her first baby in 4 weeks so we just may find out!).

9 months, 17 pounds
Why the Changes?
I contacted FuzziBunz customer service to see why the changes were made and if there was anything I could do about this fit and this is the response I received:
"The 2013 Elites were improved based on customer feedback, as well as our own testing of the previous 2012 Elites. While the 2012 Elites were much narrower in the crotch, and trimmer-fitting all around, this ended up working best only for babies and small children for the most part. The narrowness of the crotch proved to be lacking in coverage on older, more mobile children, and the minky inserts did not absorb as much as the microfiber inserts, which come with the new 2013 Elites.
Also, because of the reduced amount of fabric in the 2012 Elites, we found that the rise became too low on older children, and they did not fit older children until potty training, which resulted in some customers having to spend more money on different diapers that did fit."
"Make sure you are adjusting both ends of each leg elastic, as some customers have reported being unaware that this was possible, and they experienced leaks and poor fit until it was brought to light. So - if you haven't already - make sure to turn each diaper completely inside-out so that you can access both the "front" and "back" ends of each leg elastic to get the best fit."
Customer Service also noted in a later e-mail that the inserts that come with the new 2013 Elites (LOT FB

-

BB-05 and later) are 80% Polyester and 20% Rayon making them more absorbent than both the previous inserts that were either 100% Polyester or Minky.
Overall the new style of FuzziBunz does not fit my skinny girls, but I can see how these would work well for chubbier babies or older/bigger toddlers. While they do not work for me, I am impressed that FuzziBunz provides a money back guarantee, so if you think this diaper might work for you then there is no loss in trying one!!!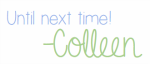 https://www.diaperjunction.com/FuzziBunz_bymfg_12-0-1.htmlFuzziBunz
https://www.diaperjunction.com/FuzziBunz_bymfg_12-0-1.html